Spinmaster Bowling
Getting a rerelease soon.
Core new features:
Replacing the graphics that look like my mum did them with some shiny spangly new stuff to match more modern hardware capabilities
Replacing the control method with something that allows you to actually bowl the ball
Fixing loads of crash bugs due to the old game not respecting the android lifecycle
Making the social features actually work. Imagine that!
Better sound so it sounds like a bowling game
Awesome set of new balls with custom shaders such as fancy car paint, glass, and [spoilers deleted]
Quick gratuitous working in progress screenie: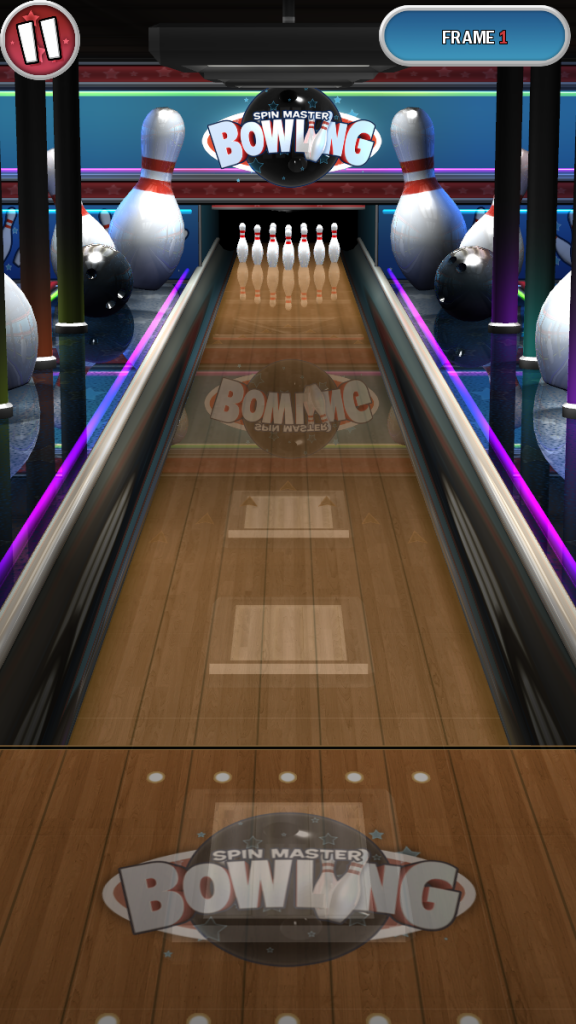 You can still get the old game here. The update will be free when it goes out. Enjoy!
http://play.google.com/store/apps/details?id=com.rubicon.dev.bowling